Choose Jeddah Airport Meet and Assist for an Extraordinarily Peaceful Trip
February 29, 2020
Taqdees Fatma
Visiting a metropolitan city like Jeddah can cast a great impression on your mind if prepared properly before heading to it. It is a hospitable city and welcomes visitors and tourists from all around the globe. You only need to research and understand the strict laws and respect it along with the local customs and traditions to enjoy an unforgettable holiday in Saudi Arabia.

Jeddah is one of the largest cities and economic hub of Saudi Arabia. It is called a melting pot of cultures and an extremely fascinating place to visit. Being one of the wealthiest cities of the Middle East it features safe business neighbourhoods and tourism. But the visitors are supposed to follow some laws for a safe and enjoyable trip.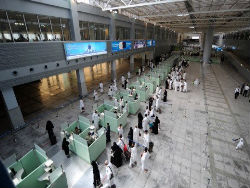 When it comes to traveling to Saudi Arabia, booking assistance from Jeddah airport meet and assist for arrival along with the flight tickets can make your passage through the airport immensely simple.

This airport service providing agency is well-known for its flexibility about things at KAIA airport. It has a number of facilities such as welcoming the guest at the aircraft gate with a placard, quick services to save your time, porter to carry your luggage and many more things.

Fast track services at Jeddah airport for a quick and stress free airport journey
Jeddah airport meet and assist is dedicated to fast track the airport passage. It can make your airport journey quick and stress free. Passengers from all around the globe can escape themselves from the series of lengthy procedures at the busiest airport in Saudi Arabia.
Saudi international airport is Located 19 km to the north of Jeddah and acquires the area of 105 square kilometers (41 square miles). South Terminal of the airport is a major hub for Saudia and the north terminal is used by other airlines from foreign countries.

The airport has a specially built terminal for Muslim pilgrims named as Hajj Terminal. It is the largest in the world which can handle 80,000 travelers at a time. Fast track immigration can make your arrival absolutely smooth and quick no matter if you are traveling for religious purpose, for holidays or on a business trip.

VIP services for a royal treatment at Jeddah airport
Platinum VIP meet and assist provides a number of facilities to the passengers at Saudi international airport including comfort beyond the limits like quieter environment and access to comfortable and luxurious lounges.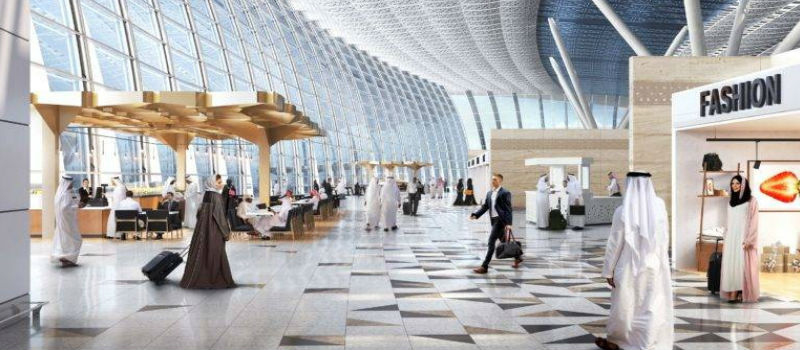 Moreover, the travelers will be transferred by a private limo car from aircraft inside the King Abdulaziz International Airport. They will get VIP terminal access and serviced in VIP lounges. Passengers can relax in luxurious lounges and all the formalities will be done speedily.

Choosing the airport assistance is a wise decision which can make your procedures as smooth as a piece of cake such as travel documentation, check-in, baggage clearance et cetera. A responsible porter will carry the luggage to ease the journey through the airport.

Jeddah airport meet and assist is committed to provide the best assistance. The service representatives make every possible effort to make your journey through the airport extraordinarily peaceful. It creates a unique experience for the travelers at Saudi international airport (KAIA).